Karl Marx said religion is an opium of the people, well I HEAVILY agree with this statement. Recent scandals within the church has just made me wonder why humans specifically Kenyans still find the strength to wake up every Saturday or Sunday and go to church.
According to Madam Gift, a popular relationship expert on social media, she revealed what the Pastor's wife told her.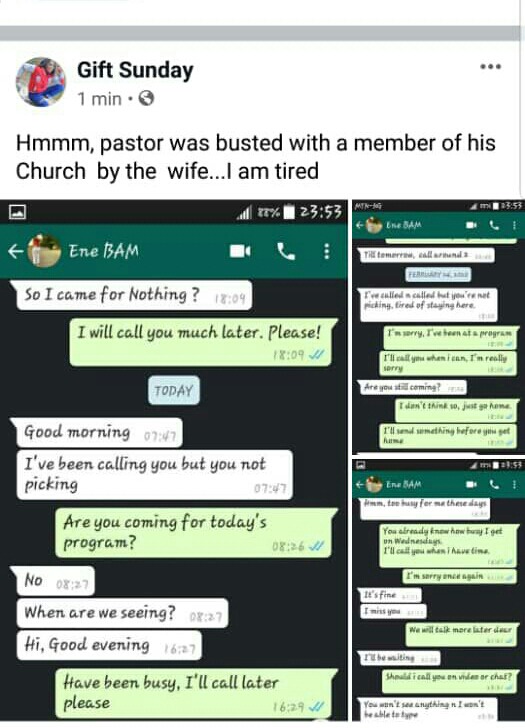 Here's her story :
"Good morning Gift, I just want to put this here because I'm getting tired of this and I don't want to bring disrepute to him."
"I went to bed early yesterday because i had a hectic day, woke up around midnight and did not see my husband in bed, i felt he was doing midnight prayers as usual only for me to get to the sitting room and meet him pants down alone. I think you already know what he was doing."
"This is the second time I'm catching him in this act and he preaches against it in church, i snatched his phone from him to see who he was talking to over the phone while doing it and i was really disappointed to know it was with a member of my husband's church, that's how I got the screenshots I sent to you."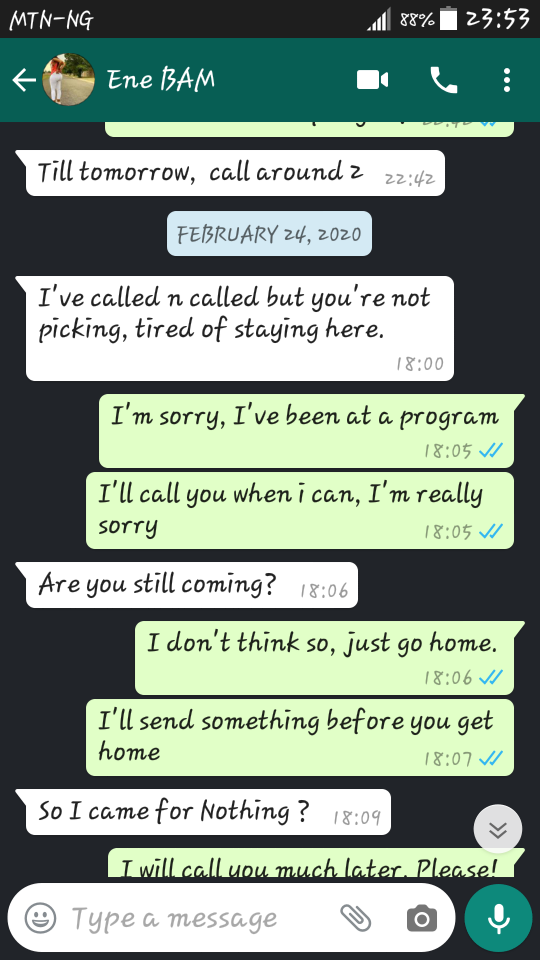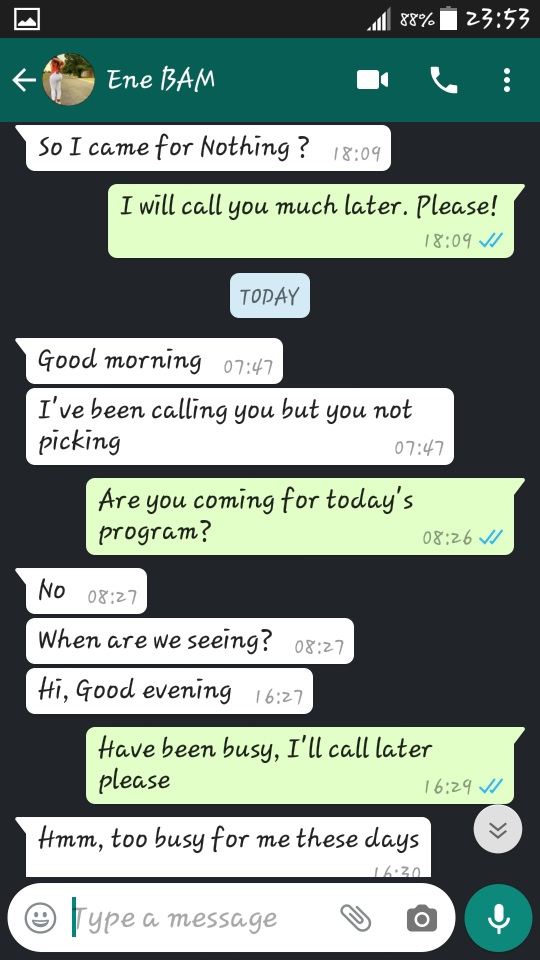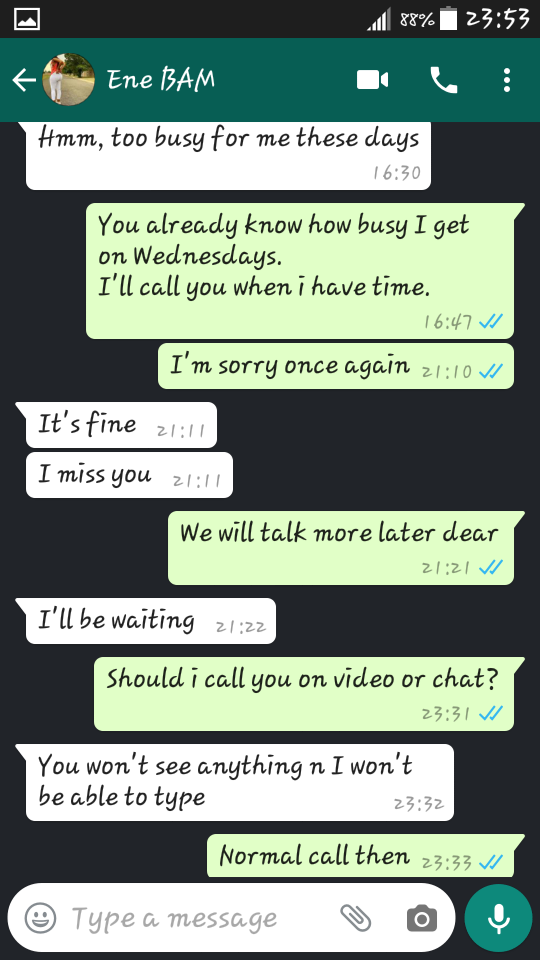 "Everybody in our family respects him and that's why I'm taking things easy, I wonder what he wants to do that he cannot tell me because i always make my self available for him"

"I don't know how to handle this, I want to confront the young girl he was doing it with, but I don't want drama".
---
[penci_related_posts dis_pview="yes" dis_pdate="no" title="More News" background="" border="" thumbright="no" number="4″ style="grid" align="none" withids="" displayby="recent_posts" orderby="rand"]